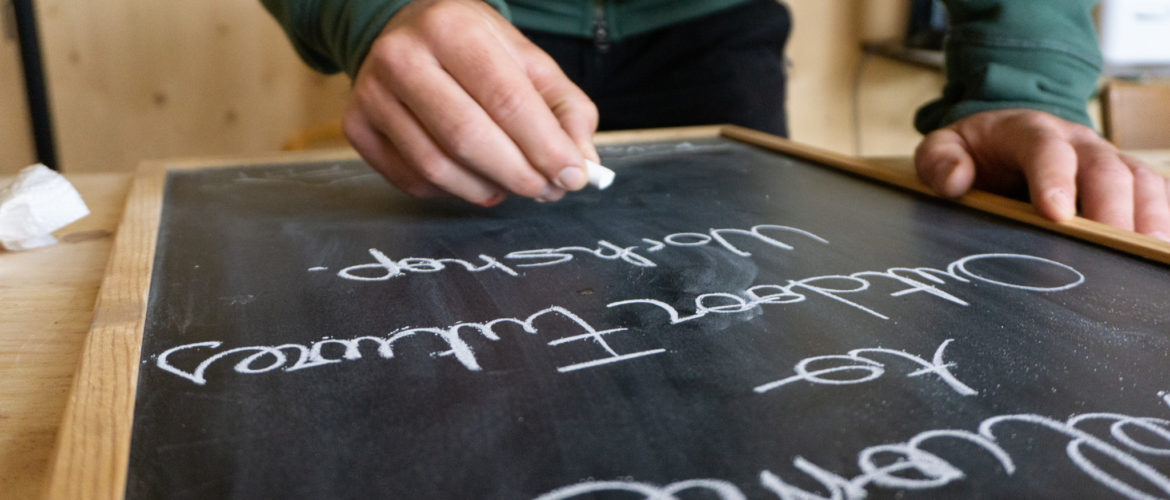 Outdoor Futures – European sustainability experts gather in Italy to create a roadmap towards a future-proof outdoor industry
On May 26-27, an international group from outdoor industry and supporting sustainability experts met at the Monviso Institute, Italy, to draft a long-term vision and strategy for sustainability collaboration within the European outdoor industry. European Outdoor Group hosted the workshop which was facilitated by the Swedish consulting company Sustain in Time. Joel Svedlund, sustainability project manager at Peak Innovation, participated to add a Scandinavian industry and innovation perspective.
The growing outdoor interest in the world entails ever greater sales opportunities for outdoor brands. At the same time, the industry is facing many sustainability-related challenges, including climate change, toxic chemicals, working conditions, circular business models and the spread of microplastics – to name a few examples.
– Many European brands already make outstanding, individual sustainability efforts. But in order to accomplish systemic changes where supply chains and whole industrial systems are transformed, cooperation on a larger scale is required, says Joel Svedlund, Peak Innovation.
Acknowledging this need for long-term systemic change, a group of spearheading European outdoor brands and sustainability experts gathered at the Monviso Institute in Ostana, Italy, to work for a long-term roadmap for sustainability in the outdoor industry. The initiative has been developed by a group of industry stakeholders led by Rebecca Johansson, Helly Hansen and Peter Hollenstein, Mammut, with support from the European Outdoor Group.
– A joint vision and defined goals offer the industry a clear direction, which can stimulate healthy "sustainability competition" and generate greater results, faster. At Helly Hansen we are in the final stages of an internal strategy work where this industry vision supports and promotes high aspirations, inspiring us to aim for more impact in our sustainability work, says Rebecca Johansson, Helly Hansen.
The workshop was led by Swedish consulting company Sustain in Time, using The Natural Step methodology in their process. It is the starting point for the initiative Outdoor Futures, aiming at accelerating collaboration for sustainability in the outdoor industry. The results of the workshop will be presented to industry stakeholders at OutDoor by ISPO and European Outdoor Summit, with possibility to join the work and create a more future-proof outdoor industry.
For more information, keep a look-out for an article in Suston Magazine last week of June or contact joel.svedlund@peakinnovation.se.
Text: Lina Lif och Joel Svedlund
Foto: Joel Svedlund